Dive deep into the unknown, the terrible, the beautiful, the amazing, the lame, the horrifying, the comedic and the unique!
Endless Random /idgames WAD Adventures is a bi-weekly project of exploration, interaction, entertainment and reviews where we meet once every 2 weeks to select random WADs in search of hidden treasures, lost promises, or our worst nightmares! We use the /idgames archive's special feature that lets us search for random files. Of course, sometimes they are resources or unplayable stuff, so we focus on looking for WADs that have maps in them!
ER/iWA was born out of the simple idea of how cool and vast the world of Doom WADs is. There are so many levels and so many things to explore, that you can literally launch yourself randomly into it and see what you get. Thanks to the /idgames archive Random File feature, we can easily dive into whatever we can find while playing this. This event is meant for the craziest of crazy doomers out there, those that aren't afraid to bite into something they don't even know what it tastes like. Sometimes you might catch a good fish, sometimes you'll catch a big as crocodile, but who knows, you might even catch a treasure.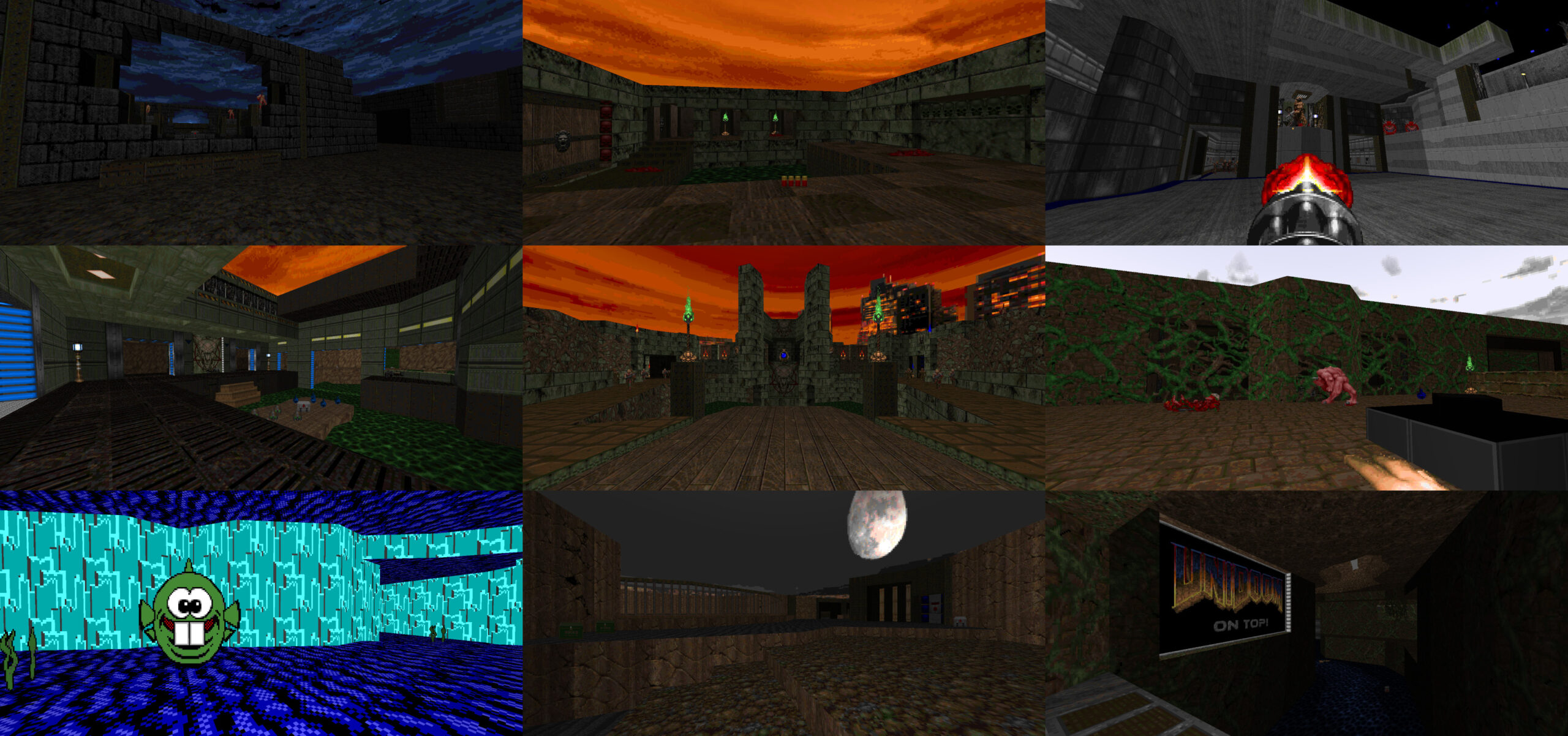 So, what do we do here?
We try to play at least 5 (or more if you can) random WADs on /idgames. For that, we use the Random File feature.
We comment/review the WADs for the duration of the two-week event. There's no required pacing (you can do all 5 on the first day if you want), but most of us post a review once every 1-2 days.
Please take screenshots or video of your adventures.
Play however you want, on any skill level, as long as you play the WAD as intended/in working shape.
Avoid shitting on people's work and try to review in a respectful manner. Of course, we can all have a good laugh if we find something odd.
Plus, to make things even more fun, there's a scoreboard for each participant. You can challenge yourself against other WAD explorers and reach the top of madness!
How can I join the fun?
We publish a new edition every two weeks on Doomworld, so you can find us there. For more easier access, join the Doom Master Wadazine discord, where we have a proper channel for the ER/iWA and we keep track of the coolest of the cool!
And big thanks to ICID for helping out and managing the events!